workflow
We make the unimaginable effortless
Don't kid yourself that workflow is simply about making the printing process more efficient. That's part of it, but we think bigger than that. That's where we're different.
We're
workflow experts

who print
For us, workflow is about making offline marketing easy to choose and easy to use, being able to print a job anywhere in the world instantly from any device, when and where you want it. That's what we want for our customers, and it's what we deliver.

Workflows come in every shape and size. Being able to adapt our workflow and integrate it into yours is key for an effortless, 'plug and play' experience. It can be complex for some but we make it simple. We align your data inputs and outputs with our workflow through to production. We find new ways to make things simple and we automate for optimum efficiency.
You can tell a lot about us by the
company we keep
We're good but we're not experts in everything. We know people who are though. We partner with the best specialists in the biz - people who are different, like us!
HP-powered workflow software that automates the entire process to allow ultra-short print runs to be produced cost-effectively. This end-to-end workflow and production automation software lets us think big and deliver bigger.

Quadient provides the technology that is the driving force behind personalised, digital and physical communications, combining assets and data to create dynamic documentation.

Innovation is in GMG's DNA. The company continues to set the standard with innovative solutions, software, and know-how in all printing processes. What defines GMG is a passion for delivering precise and predictable colour results.
Dynamic

Document Composition
Personalisation and the creation of variable documents for print used to be a time-consuming, data-manipulation-filled process.
But now, using a combination of cutting-edge technology and clever thinking, we can automate the creation of dynamic variable document production. And it's not in the least bit complicated!
Allow us to hook up your data and assets via our standard API integration and then sit back as the automated page creation process takes care of the job whilst providing real-time previews. The result? Your variable and personalised pages reach production in super quick time, accurately and without the need for manual intervention. Magic-makers? We know!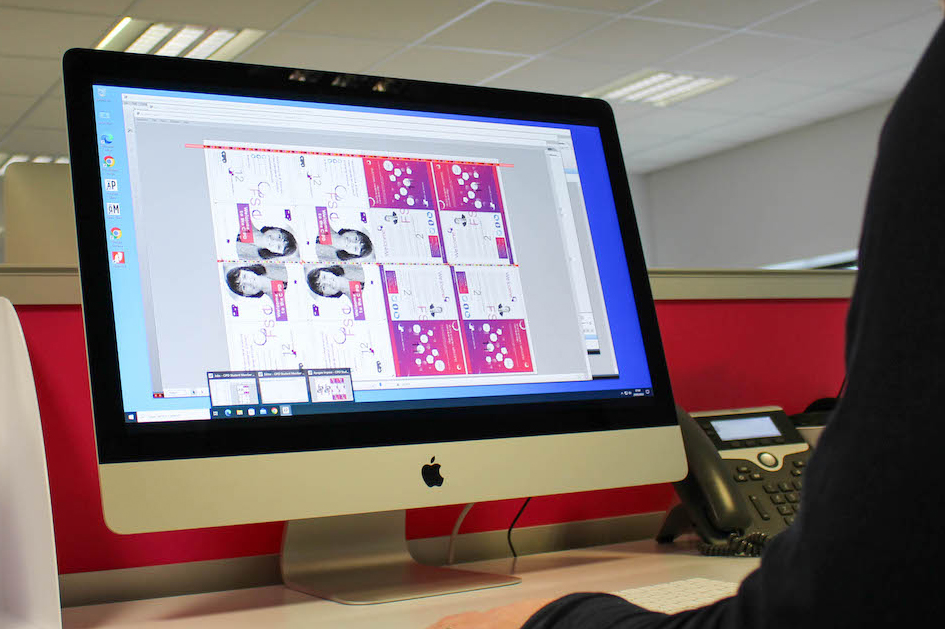 Precision Proco's
Site Flow

technology
We're the world's number one user of HP's Site Flow technology, with over 100 million items a year seamlessly going through our integrated workflow, which is, and will continue to be, game-changing.
Wholly reliable and scalable, Site Flow can confidently handle hundreds of thousands of orders an hour without any performance impact. Widely acknowledged in the industry to be best-in-class, it automates and tracks the entire end-to-end production process:

Ordering - uses APIs and SDKs to integrate seamlessly with our customers' systems.

Preparing – checks, batches and optimally routes print files.

Printing – dynamically schedules for SLA conformance.

Assembly/finishing - tracks a product's steps for transparency and traceability.

Shipping – consolidates items to reduce costs and integrates with third-party shipping providers.
Furthermore, Site Flow's ease of integration makes for swift onboarding of new customers. It delivers faster production, processing, and delivery time, and, because it's scalable, you can rely on it however great or rapid your growth plans.
Let's chat
great minds print alike...
if you think like we do get in touch