Add To Basket
Efficiency. theatre. innovation.
Whether bricks and mortar or online retailer, we'll help mastermind and manage on-the-money marcomms and powerful POS… supporting you from concept to creation to completion!
Our irresistible Add To Basket offering is a winning combination of efficiency, theatre and innovation that will see you living your #marketingbestlife.
The dream - slick, smart and streamlined marketing retail operations that'll bring super loyal shoppers skipping through your door, hitting up your website and shouting about your brand.
The solution - using our pioneering print capabilities, infinite ideas and dazzling data insights to simplify processes, power-up conversions and ace immersive in-store experiences.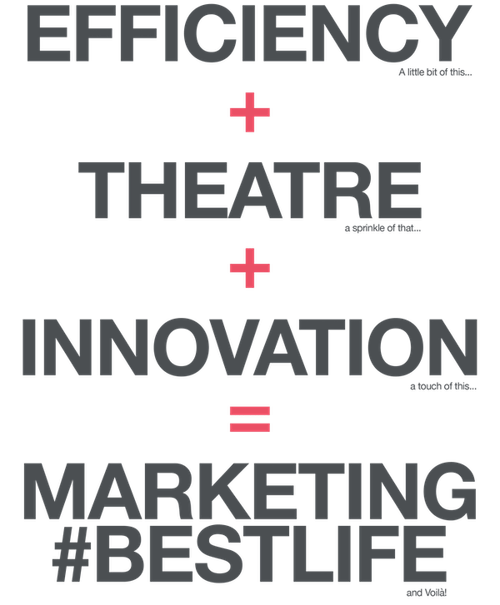 Consider us the aspirin to your retail-operations-admin-induced headache. For we can take your current hard-to-crack POS ordering system and transform it into a bespoke online platform for your every store-marketing-collateral need. So, whether you've got 20 or 200 stores to kit out and market, all POS requirements for multiple campaigns across numerous stores can be managed from one central point.
We deal with the print production, delivery and ongoing support too, streamlining your systems and freeing up more of your time to dedicate to that business-growth good stuff!
From slick automated workflows and lightning-quick turnarounds to print-to-order efficiencies, we're here to deliver solutions that you didn't even realise were possible, or that would make such a game-changing difference!
Inbox | inbag
Sweet talking shoppers with highly-engaging, upselling/cross-selling campaigns that can be dropped in their bag or delivered to their door, to keep that spend-with-us spark alive.

The outcome? Loyal brand fans putting more in their baskets, more often!
Maximum impact theatrics
We're talking interactive, engaging and emotive in-store spectacles that convey your message in more imaginative ways whilst also ticking sustainable, practical and brand guideline boxes.

Our creations will draw in and drive customers to take the desired action in an instant and make a lasting impression always.
Ideas for days
By combining our limitless creativity and pioneering tech advancements, we've supercharged print possibilities for consumer and e-commerce brands, inviting them to unlock new markets and snap up fresh opportunities.

Our going-the-extra-mile energy means we'll execute every project to perfection with customer personalisation and product relevance seamlessly weaved into the detail.
We've already solved issues and smashed briefs for some of the UK's biggest names in retail, taking their POS and campaign print to next-level awesome. But what is it that they love about working with us?
Our switched-on attitude
Our wild imagination
Our planet-first philosophy
Our sustainability savvy
Our geeky intelligence
Our dazzling personality
We have worked with Precision Proco for a number of years and are very happy with the relationships we have built together. Precision Proco are always available to offer up solutions and helpful suggestions to bring our ideas to life. They are fun and easy to talk to as well as experts in materials, processes and creative three-dimensional structures.

The team at Precision Proco have been great to work with, they've interpreted our creative ideas and added their own expertise and innovation to create some amazing in-store experiences for our customers and inspiring spaces for our team.

We moved all our print production to Precision Proco about a year ago, this included all our in-store POS, VM Guidelines and store communications. It was a big move for us and we've been delighted with the results both with the service and quality of products that we've received.
in need of some retail operations therapy?
Chat to our dedicated add to basket experts