Case Study
DFS
Transforming retail marketing operations
What We Did
Retail Marketing (Add to Basket)
Release Date
January 2018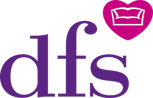 The retail sector is a notoriously fast-paced and challenging arena and definitely not for the faint-hearted. Businesses are constantly looking for savings, eager for consolidation, and have a fierce appetite for online integration.
Yet it's an environment in which Precision Proco flourish, thanks to a 'can-do' attitude. It's also the reason Precision Proco has developed a hugely successful relationship with their client, DFS, effectively making them an extension of the DFS marketing team.
Precision Proco previously provided the ticketing alone for DFS, but this has evolved into the provision of a complete online ordering system for all store marketing collateral - including products from a roster of additional DFS suppliers - thanks to a clever, highly bespoke solution designed, developed and implemented by the Precision Proco technical development team.
STORE STAFF CAN ORDER ITEMS

7 DAYS A WEEK, 365 DAYS A YEAR

FROM ONE CENTRAL POINT
The ordering system allows DFS to manage all of their POS requirements for a multitude of national campaigns each year, and efficiently takes care of everything from order to print and delivery to each store. With over 90 outlets, this solves a huge logistical and procurement headache for DFS.



The Precision Proco designed system has already delivered over 20% of saving on the total cost in-store marketing products and POS collateral in its first twelve months.
We have delivered over 20% saving
20%