What we do
OUR FUTURISTIC 80/20 APPROACH TO PRINT IS WHAT SETS US APART
By applying slick automation and endless innovation to the print ordering and production process, we're unearthing shiny new opportunities for the 21st Century... and beyond!
We've used clever tech to master and finesse print workflows resulting in hella slick service and seamless order fulfilment. This gives you speedy efficiencies, cost savings, waste and admin reduction, and awesome value for money.
We afford ourselves time to collaborate with you, sparking boundary-pushing business ideas for your services, products and marketing. We want you to shine brighter than a diamond...and we've got the training means and contagious inspiration to make it happen!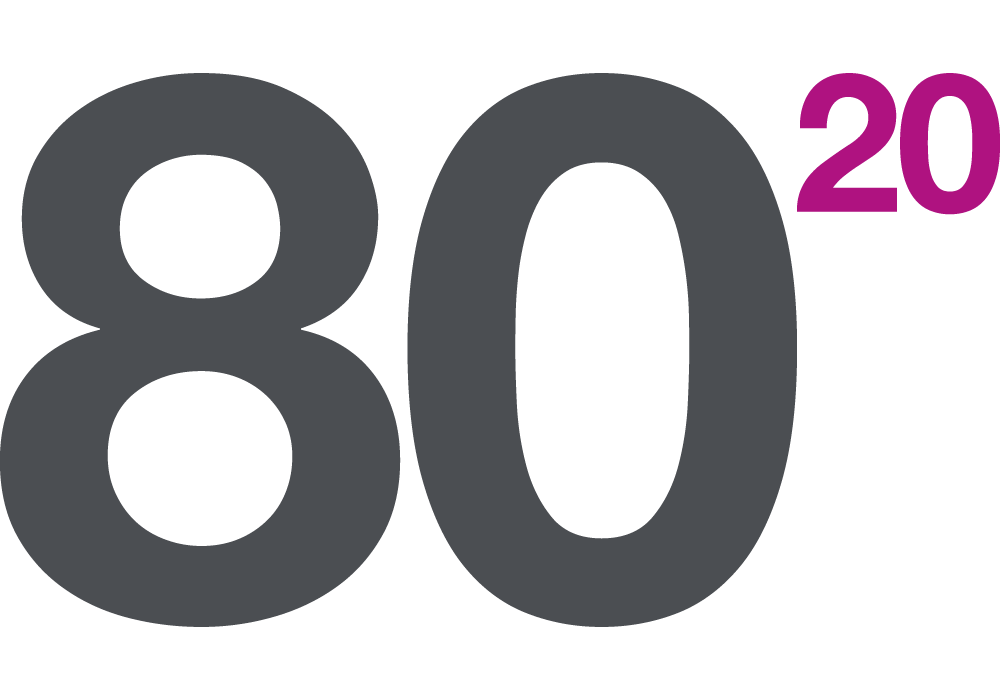 eternal
appeal

,
effective

results
Why are we still preaching about the power of print in this digital age?
Simple…because it works!
Creative and tangible print products and campaigns don't just sit around in some crowded online space hoping to get noticed. Oh no, they land right in the hands of your target audience and deliver a message instantly!
So, whether a one-off print job or an ongoing run, we can help you make a dazzling first impression in any print marketing form you like.
Goodbye
complexity

,
Hello

collaboration
We've given print management a 21st-century glow-up that focuses on shiny added value rather than solely cost-stripping. Packing more charisma than Barack and Michelle Obama combined, its irresistible qualities run circles around traditional solutions. Think pioneering efficiencies, free-flowing geeky print expertise, dynamic growth ideas and the invaluable gift of time.
Put simply, as a winning formula of collaboration + automation + innovation, Print 80/20 provides the answers to your print collateral prayers!
Times are always a-changing. Are you ready to change with them?
GET IN TOUCH WITH our DEDICATED TEAM